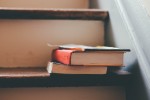 Aug 18, 2015
By Erika Dreifus
Over on the Jewish Book Council blog, Arie Monas recently wrote: " I am 15 years old and have never heard or read any of the Jewish classics. This shows how the new generation is not being exposed to Jewish classics, resulting in them being forgotten."
Well, not if we can help it!
Aug 11, 2015
By Erika Dreifus
Around the time that we released Jonathan Papernick's novel The Book of Stone a few months ago, Jon spoke with writer Rachel Sherman, who wondered about potential reader reactions to the more provocative/controversial aspects of the book. Jon responded, in part:
There's a part of me that imagines some portion of the Jewish readership may see this book as "bad for the Jews," which I think is a ridiculous idea to begin with, but it would be an excellent starting point for a very important conversation about extremism.
I'll admit that a tinge of guilt ran through me as I read Jon's words. That's because, "ridiculous idea" or not, I, too, had worried that some readers might find a key aspect of the novel—a young man's growing allegiance to a group of Jewish extremists and the group's criminal project—at best, distasteful; at worst, yes, "bad for the Jews."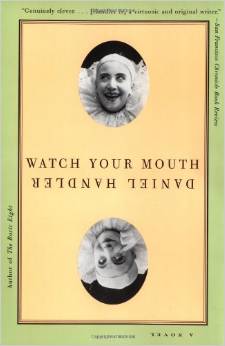 Aug 4, 2015
By Erika Dreifus
I've never read anything by Daniel Handler (also—perhaps more popularly—known as "Lemony Snicket"). But when Jennifer Ray Morell proposed writing a piece about Handler's 2000 novel Watch Your Mouth, I was intrigued, and I assigned it.