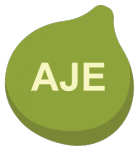 Apr 25, 2017
By Erika Dreifus
Welcome to the latest installment of "American Jewish Experience Around the Web." In these posts, we share some of the most compelling items we've discovered online lately that address American Jewish Experience (AJE).
Apr 18, 2017
By Erika Dreifus
Welcome back from the Passover holiday, everyone! We hope that it has been a meaningful time for all. For us, it has certainly been a busy time. And much of that busy-ness is due to Abigail Pogrebin's recent television appearances. (Yes, note the plural!)
We're delighted and honored that Abby and My Jewish Year have been featured recently on The Today Show and on Face the Nation. If you've missed these events when they were broadcast, you can watch the video clips below.
Bonus: we'll also provide for you a "teaser" clip for Abby's next on-screen appearance: an interview coming up tomorrow on the Jewish Broadcasting Service.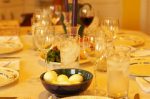 Apr 4, 2017
By Erika Dreifus
There were many wonderful moments in last week's conversation between our Abigail Pogrebin and Rabbi Joseph Telushkin at the Jewish Theological Seminary. But one of my favorites occurred during the audience Q&A period, when a Passover-related question from one attendee prompted Rabbi Telushkin to refer to a story by the acclaimed Israeli writer S.Y. Agnon (1888-1970).
The questioner had brought up the commandment found within the Haggadah: "Let all who are hungry come and eat." In the exchange that followed, Rabbi Telushkin recalled that the commandment is, in fact, twofold: "Let all who are hungry come and eat. Let all who are in need come and celebrate Passover." He noted that this fuller perspective illuminates one of Agnon's stories. Which, of course, I then immediately wanted to read.