By Erika Dreifus on October 27, 2015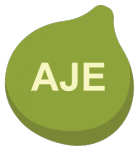 Welcome to the latest installment of "American Jewish Experience Around the Web," in which we curate for you some of the most compelling items we've discovered online lately that address American Jewish Experience (AJE).
With New Hampshire often in the news these days (thanks to the upcoming 2016 election), the Jewish Week considers the state "as an outpost of Jewish Americana."
"A trove of Depression-era photographs, including a series on New Jersey farmers taken by the legendary photographer Dorothea Lange, are now available for public view thanks to Yale University and the National Endowment for the Arts." New Jersey Jewish News highlights the Jewish farmers featured in some of these photos.
"With 40 cubic feet of boxes containing 800 files ranging from AIDS to Zionism, the newly acquired Lilith Magazine Archives at the Robert D. Farber University Archives & Special Collections tells pathbreaking stories from the lives of Jewish women over the past four decades." Read more on the Hadassah-Brandeis Institute blog.
"The HUC – JIR Museum in New York hosts an art exhibit on the concept of Evil. The art will be on view till June 30, 2016." Helpful introduction over on the Jewish Art Salon site.
And on a sweeter note: the lowdown on kosher Halloween candy. (via JTA)
Any links you care to add?