By Erika Dreifus on September 13, 2016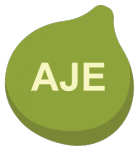 Welcome to the latest installment of "American Jewish Experience Around the Web." In these posts, we share some of the most compelling items we've discovered online lately that address American Jewish Experience (AJE).
So those are some of our latest AJE discoveries. Care to share any of yours?