By Erika Dreifus on May 24, 2016
Check out the cover for the Spanish-language edition of Jonathan Papernick's The Book of Stone: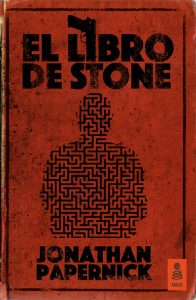 A hearty ¡Felicidades! to Jon and his Spanish publisher, Kailas Editorial. (Kudos as well to translator Carlos Ossés.)
Of course, The Book of Stone remains entirely available in its original English, too. You'll find an excerpt, book-club info, and much more right here on our website.