By Erika Dreifus on March 28, 2017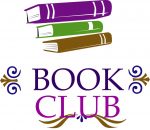 FTB titles make excellent choices for book clubs, and we try to make it extra-easy and appealing for you to use them. Let's take a look at Abigail Pogrebin's My Jewish Year: 18 Holidays, One Wondering Jew, as an example:
As with all of our books, we've dedicated an entire page to resources for book clubs and groups for My Jewish Year.
The page features a downloadable set of questions to help kick off your group's discussion of the book.
The page also includes information on how to reach out to Abby if you'd like to ask her to join your group's discussion.
And, as is also the case with all of our books, volume discount pricing is available. Purchase 5 or more books directly from us and receive 10% off the already discounted new price for each book. So your group can place a single order for multiple copies, and everyone wins!
But wait—there's more! In this case, the Jewish Book Council has created an expanded guide for book clubs that choose to read My Jewish Year. You'll find all sorts of additional goodies (including recipes that might help nourish your discussions!) in that kit.
As always, we love hearing about book-group conversations about our books. Please share photos and/or posts with us on Twitter or Facebook—and, if you're so inclined, please leave your impressions in reviews on Goodreads and Amazon, too. We look forward to your responses!