By Erika Dreifus on December 15, 2015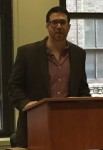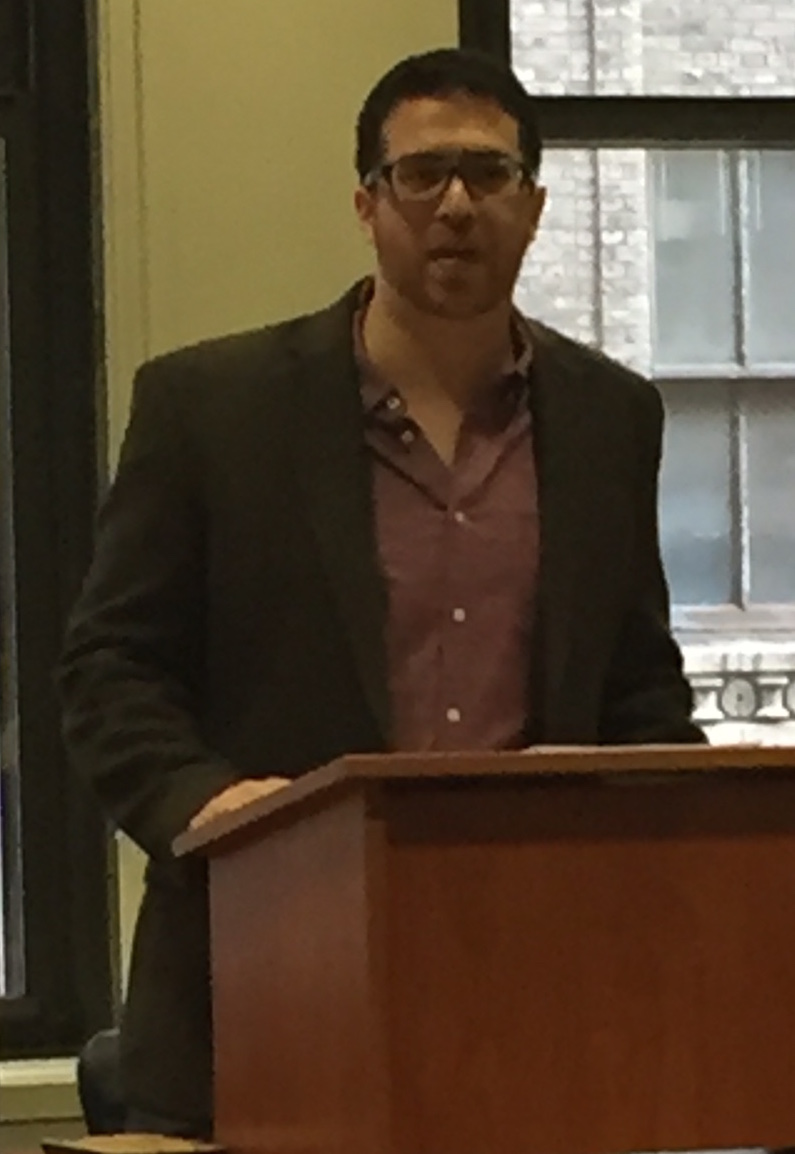 It's a busy season on the Jewish-events calendar. As I write this post, the Association for Jewish Studies (AJS) is holding its annual conference (this year, in Boston). In Florida, the Hillel Global Assembly (GA) is convening. And last Sunday brought the latest Jewish Writers' Seminar, a one-day event organized by the Jewish Book Council (JBC). Which I was lucky to attend.
The JBC routinely does a wonderful job with this seminar, and the 2015 iteration was no exception to that rule. I wish I could write about every feature and session. But I think I'm going to focus on the standout keynote address, delivered right at the day's start by author Shulem Deen.
Deen, as you may know, is a former Skverer Hasid and the author of the memoir All Who Go Do Not Return (Graywolf Press, 2015). His talk was titled, "Craft vs. Indulgence: Finessing the Memoir Form Beyond Telling Your Story." And I hope that the full text will be published somewhere soon, so that you can all access it.
For now, let me say that Deen drew me in immediately. He began with an account of a recent foray into therapy and noted how quickly he found that a host of anxieties proliferating. Were the sessions still "fresh"? Was his therapist still interested in what Deen was telling him? How should he, Deen, best frame the "narrative" that he was sharing with his therapist to keep that worthy listener engaged? Soon enough, Deen realized his error—it wasn't his job, in therapy, to craft such a narrative. He was mistaking therapy for memoir.
Of course, Deen continued, the converse error can also be made. Many people mistake memoir for therapy. But, as Deen said, "your reader is not your therapist." In therapy, the speaker is the focus. It is the therapist's job to listen to the speaker. In a memoir, the reader should be the focus; the memoirist's job is to write for the reader. Although memoir-writing can be cathartic for the writer, its purpose is not and should not be the writer's emotional catharsis.
Deen believes that we should all tell our stories—to our therapists, family members, friends, and so on. But a memoir is not simply a recounting of events. It's much more about how one has responded to and found meaning from those events. It requires rigorous self-examination. And it requires a commitment to good writing that is at least as strong as the commitment to telling one's story. "Be a writer before you're a memoirist," Deen advised in this address, suggesting that those who are new to writing might begin developing their craft with shorter pieces before plunging into a 60,000-word manuscript project.
In other memorable moments in the address, Deen emphasized that a memoir "has to be true." And, citing one line whose source he could not remember, he suggested that it is often fruitful to have some distance from events before writing about them: "Write from your scars, not from your wounds."
Toward the conclusion of his talk, Deen summarized his key points with a list of "Top 10 Rules for Memoir Writing." (After the speech had ended, I heard that this list, at least, may soon be reproduced online. For the sake of all would-be memoirists—and their future readers—I certainly hope that that's the case!)
A quick postscript: If you're a memoirist—and you're writing about the American Jewish Experience—we certainly hope that you'll consider sharing your manuscript with us. We're always on the lookout for excellent memoirs (as well as novels—now also including YA and graphic novels). Please note that we accepted agented and unagented submissions; we pay competitive advances and standard royalties; and our books are distributed by Publishers Group West. Our guidelines are available here.