By Erika Dreifus on July 19, 2016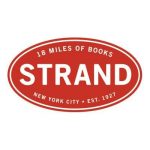 "The Strand Bookstore has included a literary matching quiz in its job application form since the 1970s." So noted The New York Times a few days ago. And since the quiz's online version was posted last week, literary friends far and near have been sharing their own results.
Yours truly attempted the quiz herself. (Score: 45 out of 50–before morning coffee!) If you haven't tried it yet, you might enjoy the exercise. And you may want to read the full background article, too.
My mind started wandering (and wondering): What might such a test look like if it were developed specifically for, say, a Judaica bookstore? Or a Jewish library? Or even–imagine–a Jewishly-focused publishing company? (And how might I fare there? Respectably enough, I certainly hope!)
Anyone interested (and tech-savvy) enough to give that project a go? In the meantime, I suppose we might rely on this ten-question Jewish-literature test, courtesy of My Jewish Learning.