JTA - June 25, 2015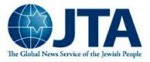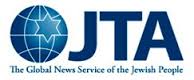 Among the nine books included in "a sterling selection of new books whose authors and/or themes provide some fun Jewish flair — just right for a beach read or an everyday coffee-break escape": three Fig Tree titles.
Featured in the article: Jonathan Papernick's The Book of Stone, Jessamyn Hope's Safekeeping, and Meyer Levin's Compulsion.
Read Victor Wishna's full article for JTA online.