By Erika Dreifus on November 22, 2016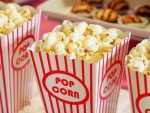 We love books here at FTB, but we're certainly fans of other art forms as well. Especially when said art forms involve our own authors. And two new documentary films—"By Sidney Lumet" and "Best Worst Thing that Ever Could Have Happened"—fit that bill quite beautifully.
Sidney Lumet (1924-2011) holds special interest for us because among his many extraordinary films is a celebrated film version of The Pawnbroker, the 1961 novel by Edward Lewis Wallant that we re-published last year. Rod Steiger was nominated for an Academy Award for his portrayal of the eponymous Pawnbroker, Sol Nazerman. As in the novel, Steiger's Holocaust-survivor character is tortured by nightmares stemming from his experiences; Lumet's dramatizations of these scenes are recognized as among the very first such cinematic depictions. The film, which features a never-seen interview with Lumet and clips from his films, is currently viewable in a few selected theaters. But we can all anticipate watching it early in 2017, thanks to PBS.
The second documentary, "Best Worst Thing that Ever Could Have Happened," I need no longer wait to see. I had the great pleasure of watching it this past weekend, as a guest of one of its stars: our own Abigail Pogrebin, whose My Jewish Year we'll be releasing in March.
Per its official description, "this film from acclaimed theater director Lonny Price charts the journey of the original cast of Stephen Sondheim's 'Merrily We Roll Along' in the 30-plus years since the musical debuted on Broadway at the Alvin Theatre in 1981." The production was short-lived. (In less generous terms—it was a flop.)
Abby Pogrebin was one of the young cast members in this production, and she is featured in the documentary with others who recall that transformative experience.  Even if you don't remember the show from 1981, you'll find much to appreciate in this documentary, especially if you've ever wondered what happens behind-the-scenes as a work of art comes into being—or what happens to its creators and interpreters after the last curtain falls.
In our case, of course, there's the added bonus of learning more about Abby, who has been such a delight to work with. You don't even have to see the film to learn about her experience with "Merrily"; you can read her Amazon Single "Showstopper," recently excerpted by the Forward. But if you're looking for input from her co-star Jason Alexander, or from the show's director Hal Prince, or from Stephen Sondheim—well, yes. In that case, the new documentary is truly a must-see.