Author: Jessamyn Hope
July 23, 2015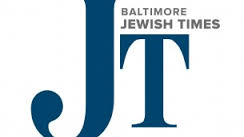 "Does the book help readers to understand the revolution that has rocked kibbutzim? Yes. Are the characters worthy of remembrance? Absolutely.
Jessamyn Hope understands well the art of doling out the plot in small doses, reeling in the reader hoping for more revelations. She may be a first-time author, but she's already a master storyteller."
Read Aaron Leibel's full review for Baltimore Jewish Times.